Apartments in Budva for your family
Apartments in Budva is the best choice for your family.
Holiday is part of the year that we all eagerly awaiting. However, choose ideal and affordable vacation accommodation with small children is not an easy job. Especially if you do not have much experience regarding such trips.
Do you want to spend your summer vacation in season or preseason?
Do you go on your own transport, bus or plane? And finally, do you stay at a hotel or apartment?
In order not to be in doubt about the choice of accommodation. We point out the advantages offered by the apartments in Budva for the family.
Best family accommodation – apartment or hotel?
The large hotel chains, although offering many advantages, are not always the best choice for a family holiday. Most of them are distanced from central events and attractive beaches, and then you are limited to using the hotel beach.
Also, a full or half board accommodation in a hotel is sometimes an aggravating circumstance, especially when it comes to small children – not just needing to be woken up for breakfast on a daily basis, but it may happen that they do not like the dish that is on the menu that day.
Unlike hotels, apartments in Budva for a family are a better solution. They provide comfort to every member, both in terms of day planning and food choices.
Flexible eating options are one of the many advantages of renting private accommodation.
The options are numerous – you can get groceries at the local market and prepare the real family meal, or you can escape cooking and enjoy regional delicacies in the best local restaurants. Even drinking morning coffee on the terrace of the apartment is an invaluable satisfaction that large hotels can not provide you.
Apartments Popovic offer accommodation with a kitchen, and you can easily prepare your favorite meal for your little ones.
Apartments in Budva for family guarantee peace and privacy
Apartments in Budva offer exceptional accommodation which is more favorable than other possibilities. With private rent you can save up to 50 percent when compared to staying at an average hotel, and you can use that money for pleasure, trips and sightseeing, or, simply, for shopping.
Namely, apartments in Budva for the family are a real luxury for less money!
Also, you will not have hotel staff, but you will spend your holiday as you wish – in the complete privacy guaranteed by apartments in Budva!
Attractions in Budva for the whole family
Family vacations are a perfect opportunity to make up for lost time with your loved ones and create together new, beautiful memories that will remember your whole life.
The right moment is to leave your obligations at home and resolve the tensions and everyday problems, because holiday in Budva provides rich content for the whole family.
In addition to the beautiful beaches where you can try out some of the aqua sports or learn to dive.
It's definitely for children, the most attractive Aquapark Budva, located above the Top Hill Discotheque on Topliš Hill.
Whether you come with a family, a company or a loved one, to 41,800 square meters. You will surely find a corner for yourself, because this place is destined for a superb party. It includes 14 water slides and 4 large swimming pools including a swim-pool and swim pool that is the largest in the region. While the children's section offers as many as 53 different attractions.
Apartmani Popović
Dragi gosti, ako tražite apartman gde su privatnost i gostoprimstvo na visokom nivou onda ste došli na pravu adresu.
Rezervacija apartmana
Rezervacija apartmana Budva - Bečići je izuzetno laka uz našu formu u koju samo treba da unesete Vaše podatke, apartman za koji ste zainteresovani i datum od kada do kada želite letujete i mi ćemo Vam se odmah javiti da Vam potvrdimo Vašu rezervaciju apartmana!
Prijavite se na našu mail listu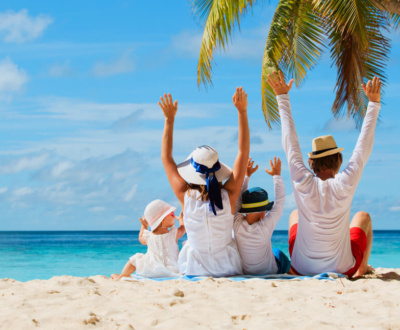 Smeštaj u Bečićima 2022. je jedan od najvažnijih elemenata za dobar odmor.…
[easy-share counters=1 counter_pos="inside" native="no" hide_total="yes" fullwidth="yes" fullwidth_fix="100"]