Holiday in Budva is an experience that speaks for itself,  an experience you will not forget. Vacation is the time when we all want to relax and get away from everything. Whether you are an adventurous guy or not, younger or older, Montenegro and Budva have a lot to offer.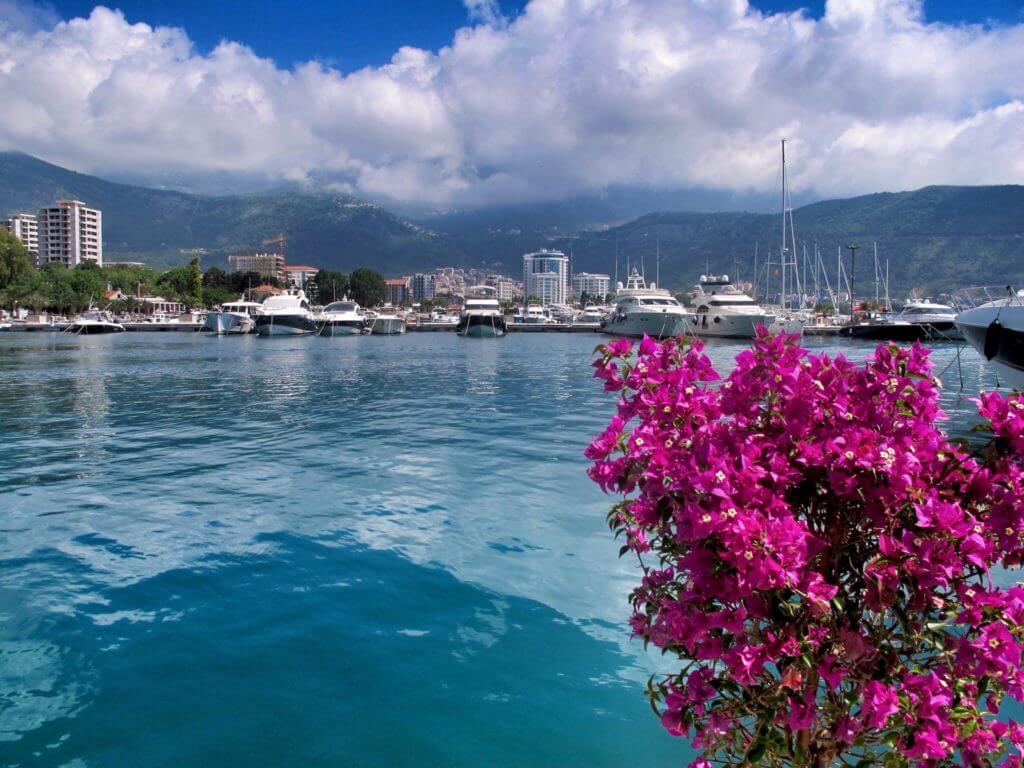 If you have ever heard stories about Montenegro and the Adriatic Sea, the most beautiful collection is about the unlikely beautiful Queen's Beach, or about Milocer. The crystal clear sea, almost untouched nature, peace and quiet, adorns this beautiful place that only the boat can reach. When you visit it, it will be clear to you why it is called the blue gem of Montenegro.
It is believed that her name was given to Maria Karadjordjevic, the Yugoslav queen, who was forced to rest on this beach and in the nearby summer house of the Karađorđević dynasty, today known as "Villa Miločer." A little further and a large Miločer beach, better known as the Royal Beach, under the former summer house of Karađorđević, or today's "Villa Miločer". The park around it is full of rare plant species that have been brought from all over the world for this park, so the Royal Beach is a true natural exhibit.
If you like sand, beaches in Becici are the right choice for you. The beautiful sea, warm sand and the iodine smell and years will always bring you back to this place. This beach is considered one of the largest beaches on the southern Adriatic, sandy and almost 2 km long. Together with the hinterland it is a complex tourist village with all the accompanying amenities.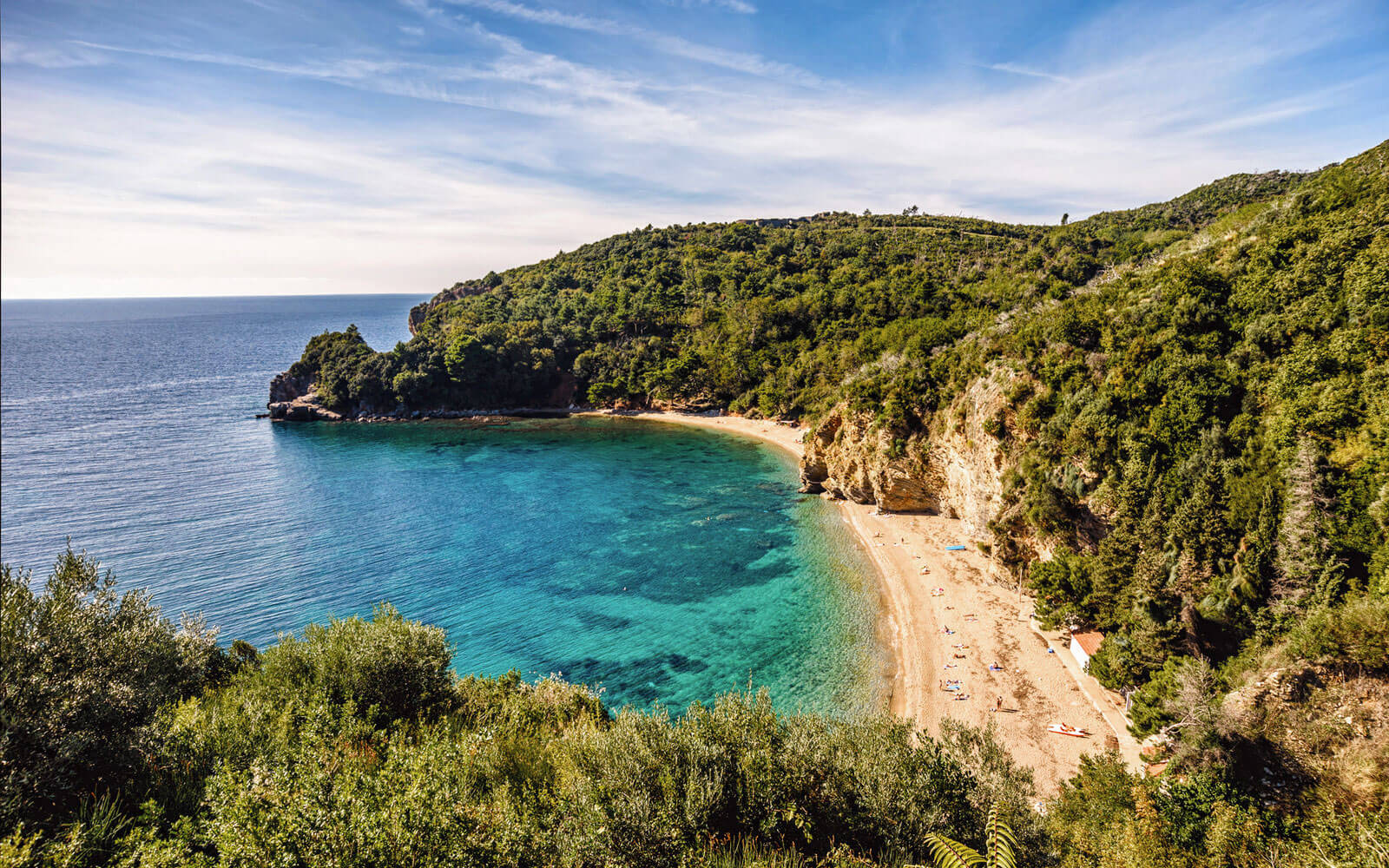 Mogren beach consists of two sandy beaches that are connected by a short tunnel. They are reached by a pedestrian walkway from the direction of the Old Town. Exposed to the sun and the southern wind, Mogren 1 and 2 are the most attractive to young people. The name was given to the Spanish sailor Mogrinia, who landed on one of them by the hill. As a sign of gratitude, Mogrini built a church dedicated to St. Anton, and the remains of this church can be seen on one of the beaches.
Holiday in Budva – an unforgettable adventure
Beyond the beaches that will give you a perfect holiday, there are those who are always full of good times. Beautiful women whose sunburnt bodies sunbathe and sipping summer cocktails, lash out your eyes and eyes and always make you return to this place again.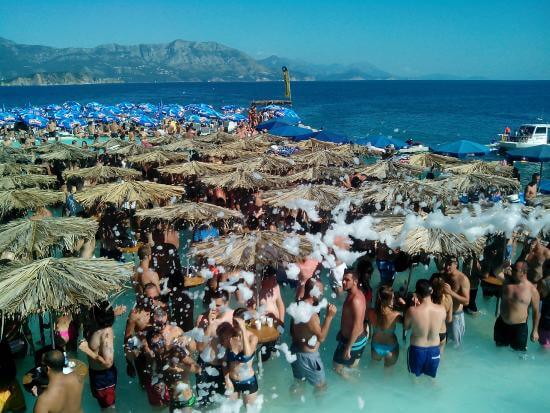 Beach Ploce, located just a few kilometers from Budva. It was opened in 2002. The beach is located on a fixed cap in the sea, on which there are concrete slabs with deck chairs. It was created as a combination of nature and human labor. In addition, there are several pools with sea water on the beach – for children and adults, also a part for beach parties. The beach has an excellent sports infrastructure, so you'll always see nice young men on this beach. Trsteno Bay is one of the most beautiful beaches in the region of Donji Grbelj and it is one of the most beautiful beaches in the Montenegrin coast. It is deeply recessed to the mainland and thus protected from large waves, boar and the south.
The slopingness, the 200 m long coast, covered with fine sand, a clear, azure blue sea, a sandy seafloor, a human hand untouched environment, is just part of what Trsteno offers. The beach is very attractive to young people
Apartments Popovic are located near Bečići beach, and only a few minutes drive from us. We look forward to meeting you.
Apartmani Popović
Dragi gosti, ako tražite apartman gde su privatnost i gostoprimstvo na visokom nivou onda ste došli na pravu adresu.
Rezervacija apartmana
Rezervacija apartmana Budva - Bečići je izuzetno laka uz našu formu u koju samo treba da unesete Vaše podatke, apartman za koji ste zainteresovani i datum od kada do kada želite letujete i mi ćemo Vam se odmah javiti da Vam potvrdimo Vašu rezervaciju apartmana!
Prijavite se na našu mail listu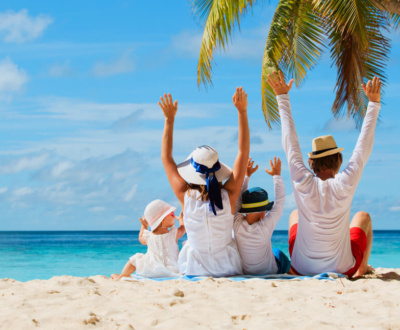 Smeštaj u Bečićima 2022. je jedan od najvažnijih elemenata za dobar odmor.…
[easy-share counters=1 counter_pos="inside" native="no" hide_total="yes" fullwidth="yes" fullwidth_fix="100"]